As cannabis continues to evolve, so do the expectations of consumers. Further, as stoner stereotypes fall out of fashion, the design of a dispensary, as well as its branding and the experience it offers, aim to appeal to a sophisticated clientele. 

Competition between dispensaries has never been fiercer, as many up the ante by providing a remarkable and lasting experience, all in the hope of solidifying their reputation, as well as the product they provide. This has resulted in some of the most beautiful dispensaries in the world. 
The Five Most Beautiful Cannabis Dispensaries on the West Coast
Planet 13 Superstore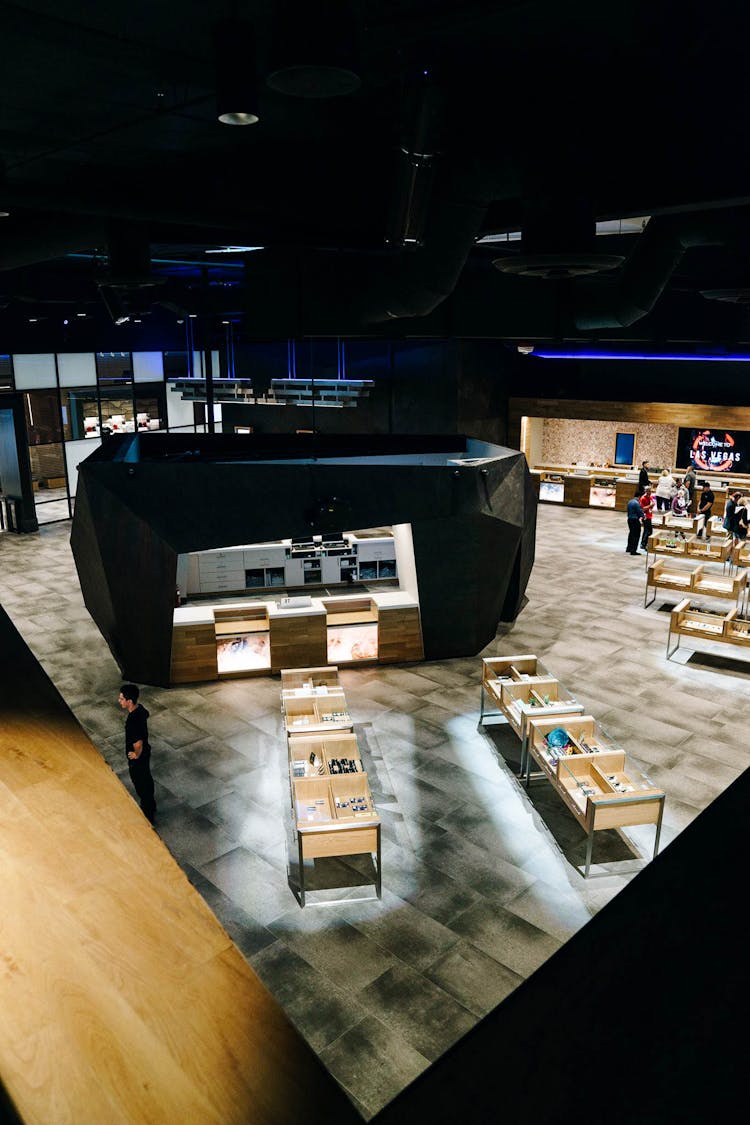 Photo by Planet 13 Las Vegasvia facebook
Everything in Las Vegas is larger-than-life, which is why Planet 13 Superstore calls Sin City its home.
Considering its location (and surrounding competition), the mega-dispensary goes above and beyond to provide the most cutting-edge experience for cannabis enthusiasts in the city. By creating one of the most beautiful dispensaries in the world, Planet 13's visually satisfying interior places it at the vanguard of what the future of cannabis dispensaries looks like. Picture a luxury boutique that meets a glow-in-the-dark arcade, including a light show, laser graffiti wall, floating orbs, an interactive LED floor, and 3D visual experience. Not only does this make it one of the most beautiful cannabis dispensaries in the world, but it's also the only dispensary of its kind. 
The Apothecarium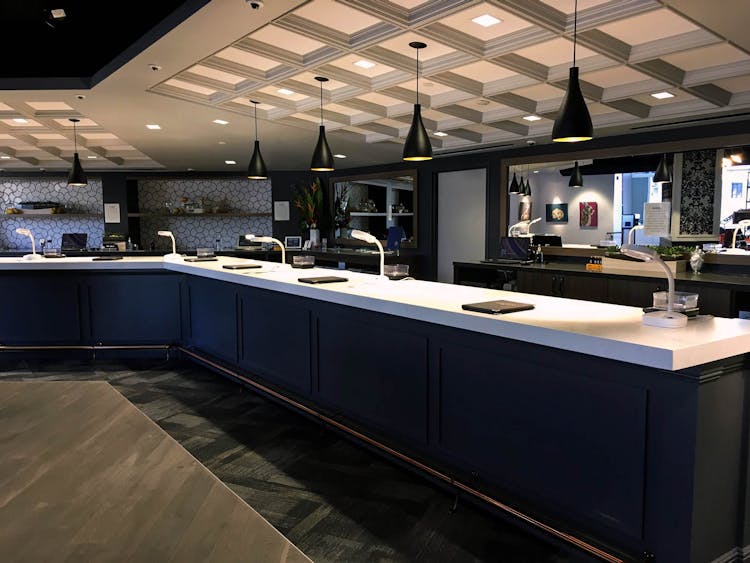 Photo by The Apothecariumvia facebook
The Apothecarium's has four locations that all equally represent and value qualities like class.
With three locations in San Francisco and one in Las Vegas, The Apothecarium's vary with their internal design but maintain their collective inner beauty and blend of modern and classic together.
Every location has a chandelier hanging from its ceiling that helps accentuate the room, giving the dispensary an approachable look and feel that puts cannabis in a much more approachable light. 
Barbary Coast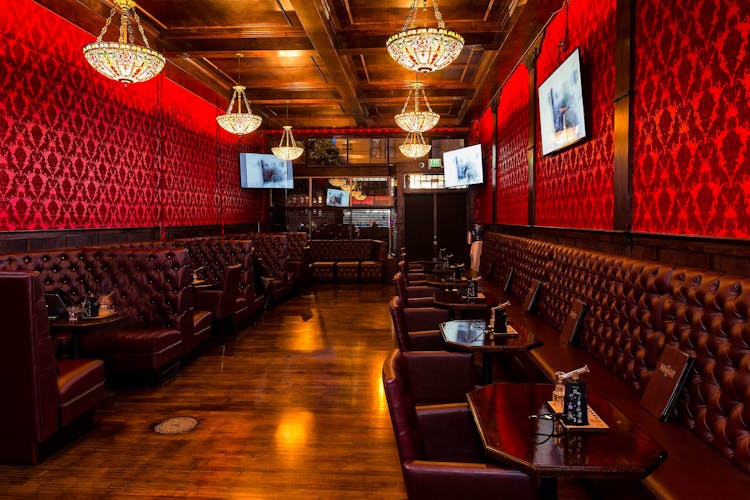 Photo by Barbarycoastcollectivevia facebook
Perhaps one of the most beautiful stores in the world on its own, San Francisco's Barbary Coast Dispensary brims with the rustic charm that echoes of a past era.
The Barbary Coast has the feel and looks of an old-fashioned library, with interior architecture that makes it somehow seem incredibly modern at the same time.
This dispensary has Persian rugs, leather seated stools, and hardwood counters that emulates a speakeasy or den. It's an indoor smoking lounge also adds the extra punch to make the dispensary that much more beautiful.
Emerald Pharms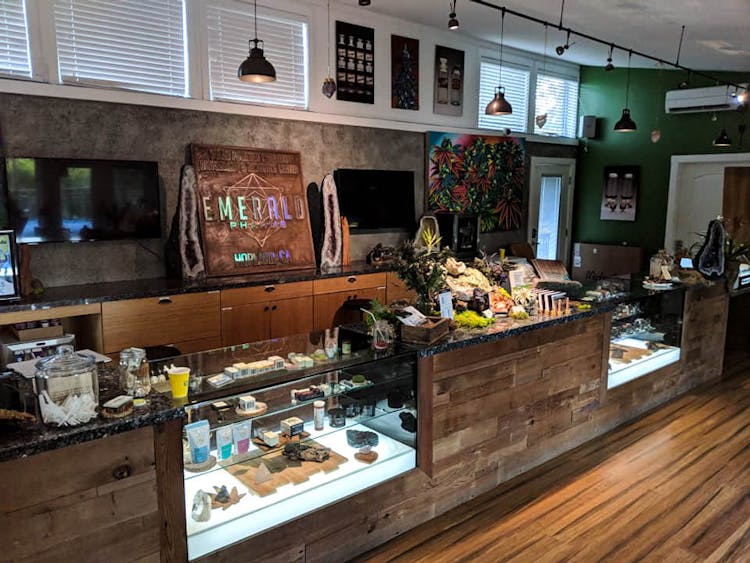 Photo by Emerald Pharmsvia facebook
Emerald Pharms is a cannabis farm located in Hopeland, California, that also features an adorably homey on-site medicinal cannabis dispensary that's powered using solar energy.
The dispensary itself features a modern interior design that emulates a woodsy cottage, with a surrounding landscape that feels like it's in cottage country. The decor inside this charming dispensary indeed makes it look less like a dispensary and more like home. As one of the most beautiful dispensaries in the world, Emerald Pharms can easily attribute its unique setting to the reason its beauty and appeal.
Paper and Leaf
This Bainbridge Island-based Paper and Leaf dispensary evokes the look and feels of an art gallery or craft store precisely because the business treats cannabis that way.
It also has to do with the fact that the dispensary also takes a minimalist approach to create a dispensary that makes use of vast space and hangs beautiful cannabis-inspired art on its walls.